3 Days 2 Night Alba Barolo Tour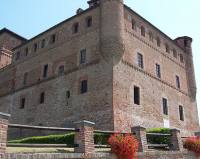 Day 1 – Langhe and Roero
Arrival in Langhe and Roero. Check in into the hotel and relax. Dinner in a characteristic restaurant. Overnight.

Day 2 – Barolo, Monforte
After breakfast, visit of the Grinzane Cavour Castle and guided winte-tasting in its cellars, the "Enoteca Regionale del Piemonte". Panoramic tour through Barolo and Monforte, area where the "king of the wines and the wine of the king" is produced. Stop at the Belvedere panoramic point in La Morra. Free lunch.
In the afternoon, walking in the historical centre of Alba, known as the town of te 100 towers, with its churches, Museums…
Dinner in an elegant restaurant with the possibilità to taste the famous white truffle from Alba. Overnight.

Day 3 – Alba, Cherasco and Pollenzo
Breakfast and transfer to Cherasco, then Pollenzo, ancient roman site and La Morra with its beautiful landscape of vineyards, medieval villages, castles and towers.
Prices from € 555 per person (in Farm House/Agriturismo – 3 star hotel)
Possibility to have allocation in Charme Hotel.
The price include:
 2 nights in bed & breakfast
 1 dinner in a typical restaurant
 1 dinner in an elegant restaurant
 1 entrance in Grinzane Cavour Castle
 1 guide for the visit of Alba
 The prices do non include
 Transfer, entrances, tips, etc.
Possibility to have a private guide.
The price doesn't include: transfers, guide, beverage, extra.